ABOUT Geoazimut
Geoazimut is a Swiss company active in the fields of environmental measurement systems, data transmission and management, geosciences and geothermal (TRT – Thermal Response Test).
The name GeoAzimut is composed of the Greek word "geo" meaning "earth" and "azimuth" meaning direction.
The company Geoazimut was founded in Fribourg in December 2011 by Mr. Bochud, a geology enthusiast, in order to combine his skills as a Dr. in geology and as an electronics engineer. In 2012, a partnership was set up with the company Swissgeotesting in Nax specialised in geothermal energy (TRT thermal response tests and geotechnics) in order to offer expertise in geothermal energy. In 2014, Dr. S. Morard, a physical geographer, joined the company and contributed his knowledge of natural hazards, permafrost and geographic information systems (GIS). In 2018, the HR specialist – executive assistant & PR A. Labbé joined the Geoazimut team. In 2019, Geoazimut takes over the activities of SwissGeoTesting and sets up a partnership with MADD Technologies to take over the maintenance of their installation and support. In 2021, A. Labbé becomes co-director with M. Bochud.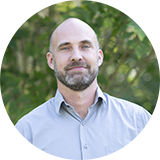 Co-director
Dr. in geology, Eng. ETS in electronics
+41 79 796 98 35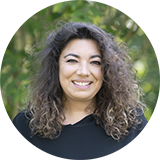 Co-director
Human resources specialist with federal diploma
+41 26 422 14 76
Geoazimut
Measurement and alarm systems for natural hazards
Detection of debris flows ( VS )
Geothermal – Thermal response test – Swiss Geothermal Experts
Route de Matran 22
CH-1752 Villars-sur-Glâne
Tel: +41 26 422 14 76
Mob: +41 79 796 98 35
Mail: info (at) geoazimut.com